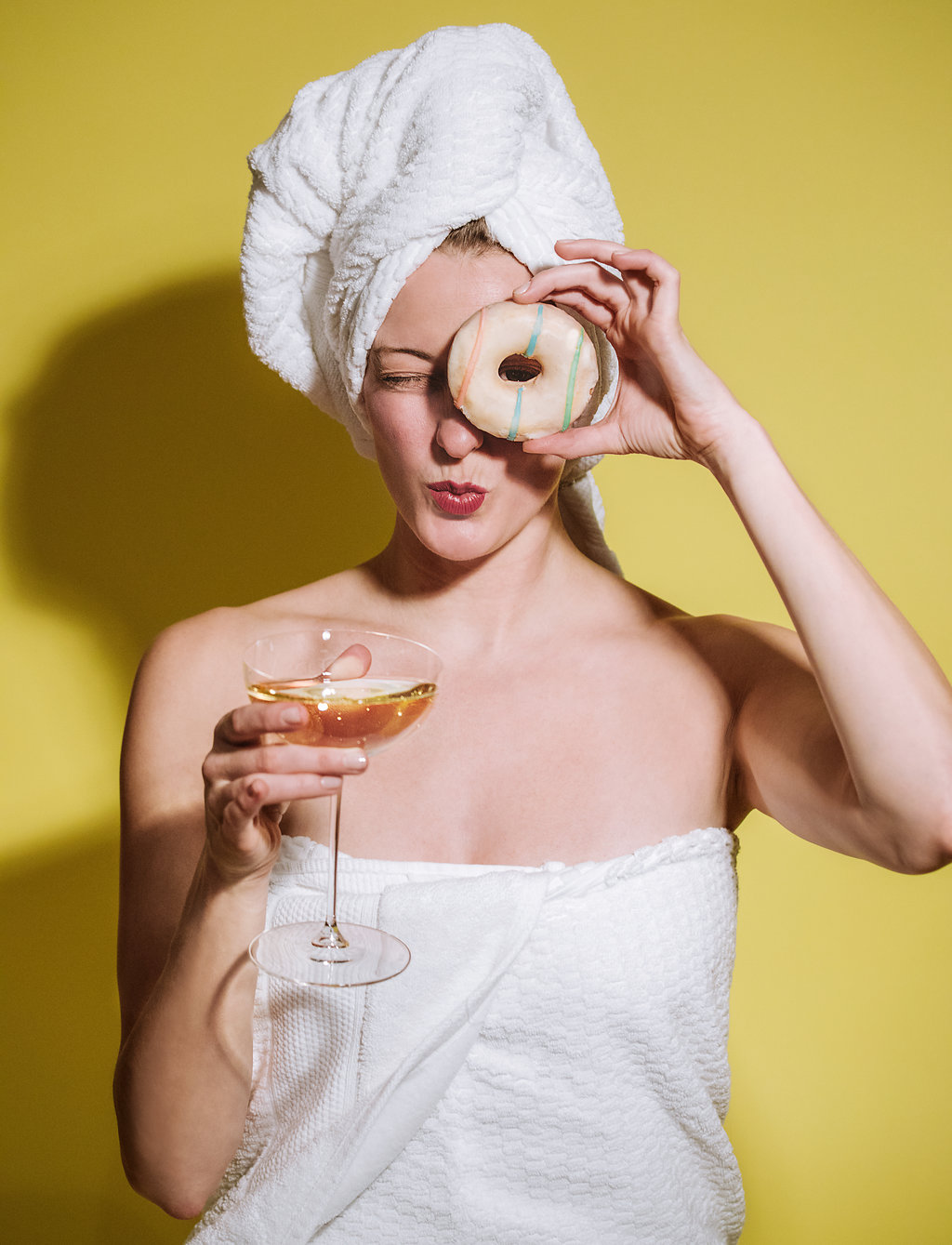 Not your Ho(le)
If you didn't know, Champagne goes with everything. Literally said the Millenial. Every. Thing. But donuts take the proverbial cake. This was staged, but it is a 100% re-enactment of real life. Even the icing I got on my face.
Premium Luster Photo Paper
We chose this paper because it produces vivid, lifelike images that rival those of traditional silver halide prints. It also delivers highly saturated prints by offering maximum ink coverage and a high D-Max for true photographic reproductions. Its 10-mil RC base gives prints a photographic feel and keeps the paper cockle-free. Think of it as a "semi-gloss" or "Lustre" - which is a happy middle ground between a matte (which can look dull & unrefined when framed) and full glossy (which can sometimes stick to the glass when framed). The Lustre finish also has a more pronounced texture which we love!
240 gsm, Thickness 10 mil, ISO Brightness: 97%
**Framed image is for rendering purposes only - these are unframed prints**